In Passpack, Specific Notes associated with the Password can be stored and shared with other users. The Notes feature is particularly useful for storing such information as security questions and PINs associated with a Password.
From The Password Detail window, three data fields can be selected:
Custom Fields
Notes
Shared Notes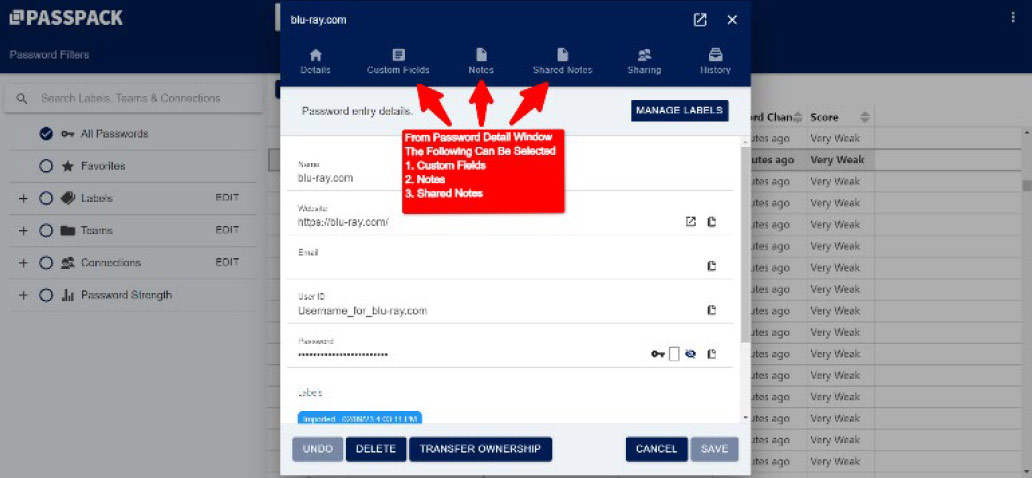 In the Notes section, the Password owner is the only person with access to the Notes associated with the Password. In the Shared Notes section, all Team members with access to the Password will also have access to the shared notes.

Custom Data Fields can be assigned to a particular Password. This is useful for organizing information, such as Pin Numbers, Account Numbers, Contract Numbers, etc. This Information is Private to the Owner of the Password.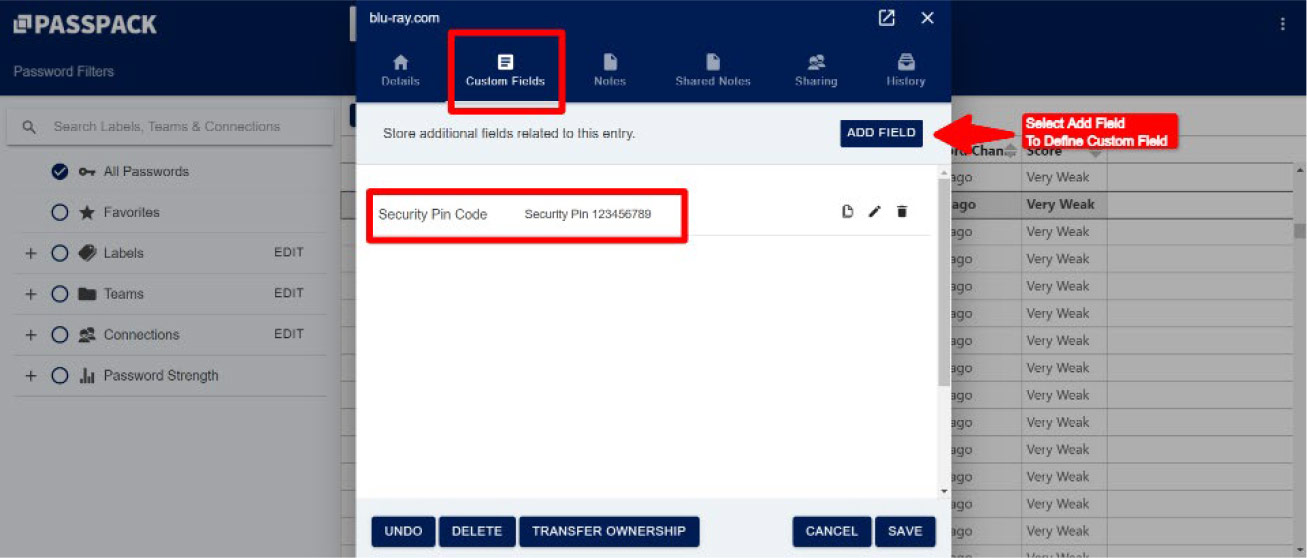 Get Started with Passpack Today