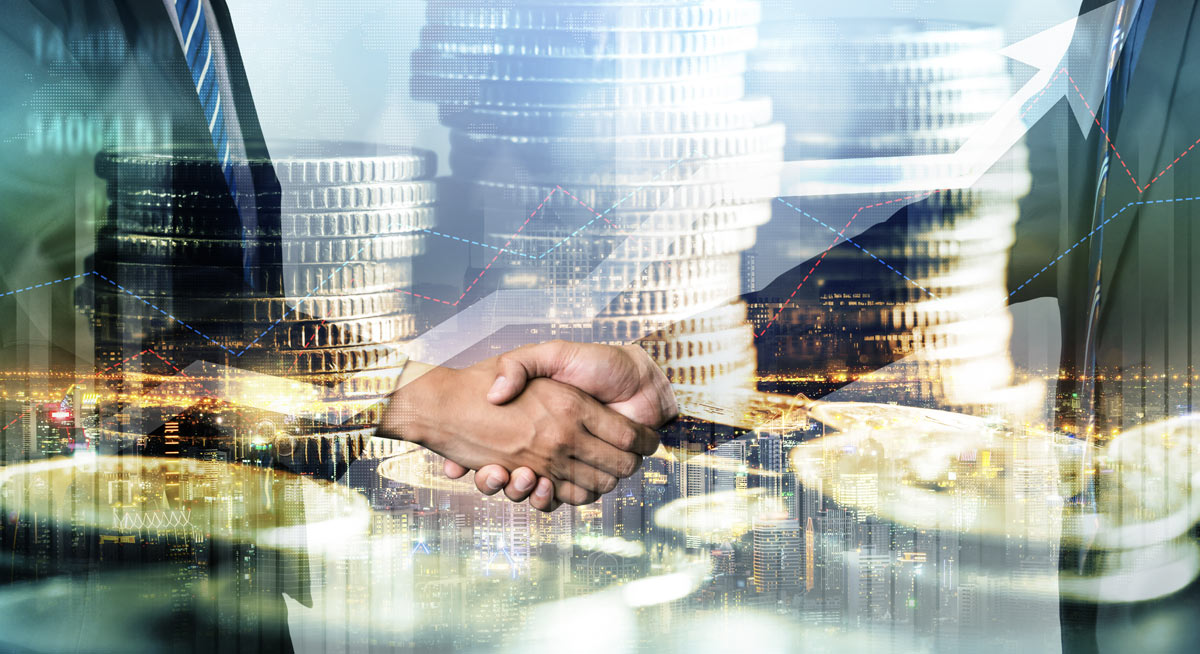 San Diego-based Identity Theft Resource Center (ITRC) reports that financial services was the second-highest industry for data compromises in the first half of 2023 behind only healthcare.

No surprise here, as cybercriminals tend to target businesses that collect and store personal information for identity theft and ransomware attacks.
Both industries need to ensure client/patient confidentiality, as there are Federal regulations (HIPAA, SOX, etc.) with heavy penalties to pay and reputations at risk with every data breach. The added danger here is that beyond exposing the name, social security number, and medical records of a patient, financial services companies hold the keys to bank accounts, credit cards, investment portfolios, and other documents and credentials that if compromised could lead to severe monetary losses for a customer. Trust and security are absolutely critical.
Further, financial services companies often own or subscribe to proprietary software applications and intellectual property that must be safely shared among multiple employees. Everything is password-protected. Also, consider that financial services companies may need to share confidential client information with outside businesses. For example, a wealth management company may have relationships with trading houses to conduct stock transactions on behalf of investors and with banks to house their assets, a mortgage broker is going to run credit checks on potential borrowers, and payroll companies need employee banking information to make direct deposits into the right account.
So, whether you are a private equity firm, financial planner, stock trader, CPA, wealth management firm, payroll management services company, tax preparer, credit union, bank, credit card provider, or other financial entity, you need to do everything possible to visibly demonstrate that your firm is on top of the latest cyber security trends. To gain trust with clients you must prove that you can protect their financial assets, or you can trust they will find someone else who can. Step One: Get a password management solution.
Password Management: Standard Operating Procedure for Financial Services Firms
Today's financial services firms are bursting at the seams with confidential client information and are surrounded by regulations. A secure password management solution is necessary to offer top-tier service to clients, to support employees who must access various protected assets and resources throughout every business day, and to insulate the business against breaches. Secure password management is an essential first line of defense against cyber threats. It should be implemented as part of every financial services company's cybersecurity standard operating procedure to protect both the client's assets and the firm's reputation.
A centralized password management solution allows financial services companies to implement consistent rules for password hygiene and security habits. It enables employees to focus on their clients, not remembering passwords and removes the burden from IT personnel of constantly resetting lost or forgotten passwords. A good, centralized password management solution will:
Maintain best security practices with a password generator tool that sets minimum thresholds for character string length and strength.
Store and share passwords, credentials, PINs, and confidential notes using end-to-end data encryption.
Scale as needed to keep pace with company growth.
Enhance collaboration by allowing teams to work securely without compromising productivity.
Simplify the on- and off-boarding process for employees by enabling/suspending access rights without disrupting other users of the same protected resources.
Eliminate the need for users to memorize credentials, keep written lists, or use other unsecure methods for password sharing.
Provide an audit trail of user activity to track logins, see which resources are being accessed, and provide traceability in the event of a breach.
Passpack: Centralized Password Management Solution for Financial Service Firms
Passpack delivers all these capabilities and more. Passpack utilizes a centralized administrator model in which all password creation/modification/deletion tasks and requests to add or remove users and accounts pass through a central admin for closed-loop security.
In addition to supporting end-to-end encryption, offering a built-in password generator, and enabling role-based access control to create discreet teams, Passpack is built on a highly secure zero-knowledge architecture. Passpack never has access to the encryption keys required to access a user's information and the data is never available to Passpack employees or outside parties. End-users retain full access and control over their data; it can only be decrypted and accessed on the customer's local system.
Passpack brings the trust and privacy financial services firms need both internally and to present to clients. The Passpack application is simple to use, device-agnostic for use with all platforms, offers white glove customer support and most importantly, it works.
We know because we have been helping thousands of businesses and users across all facets of the financial services space conduct secure password management and sharing for years. Passpack has deep experience with all types and sizes of financial services companies from small accounting practices and boutique wealth management firms to the world's largest banking organizations and investment houses.
Unlock the power of secure password sharing with Passpack
Trust Passpack to take the risks out of password sharing. We offer a number of versatile subscription plans all featuring a low cost per user. Visit us at Passpack.com and try our solution free for 28 days. You have nothing to lose except your lost passwords.