Select the Teams Icon at the Side of the Page and Select EDIT, then from the Manage Teams window, select New.

Name Your Team, Select if the Password can be Read Only by Team Members or Team Members can change the Password with Read/Write permission. You can select a color for the Team and add a description. Save must be selected to complete the operation.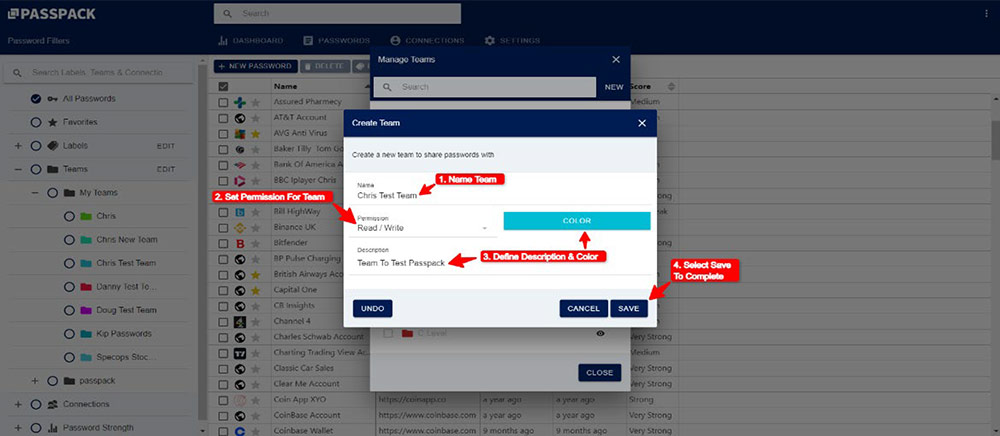 Once Save has been completed, you will see a screen like the example below. The Name of your New Team appears top left; please Select Members.

Once in the Manage Team Members screen, you can select the users you wish to include in the Newly created Team. Select Save to complete this operation.

Once this stage has been completed, you will see a screen below listing the users included in the team. If required, you can set Read-Write permissions from this screen individually.

To Share a Password with a Team, go back to the main Password page and Select the Password you wish to share with the Team you have created. Select Sharing at the Top of the Password view page, then select the Team you want to share the Password with.

Get Started with Passpack Today