With Passpack, a user can assign specific Labels to a Password for ease of organization and search.
From The Password Detail window, select Manage Labels; if Labels have already been defined, they can be assigned to the Password. Select save to complete the operation.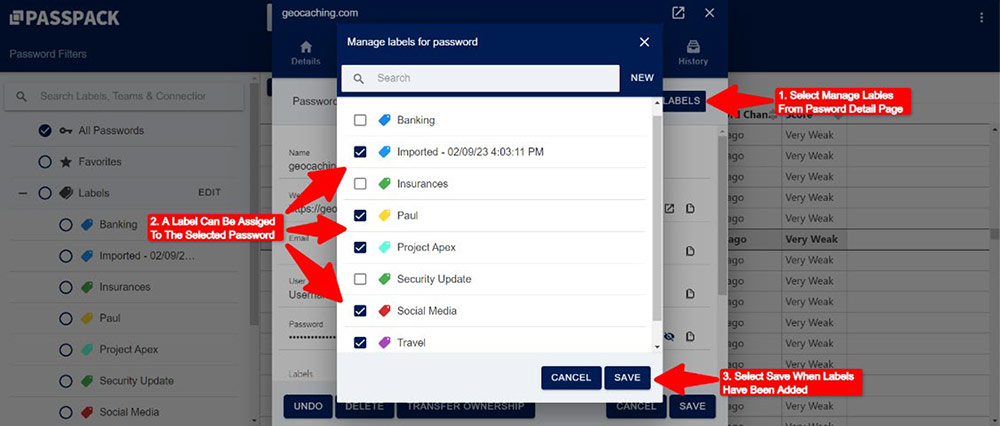 To Define a New Label, select New at the top of the screen, Type in your new label name and, define a color for the label, then select save to complete the operation.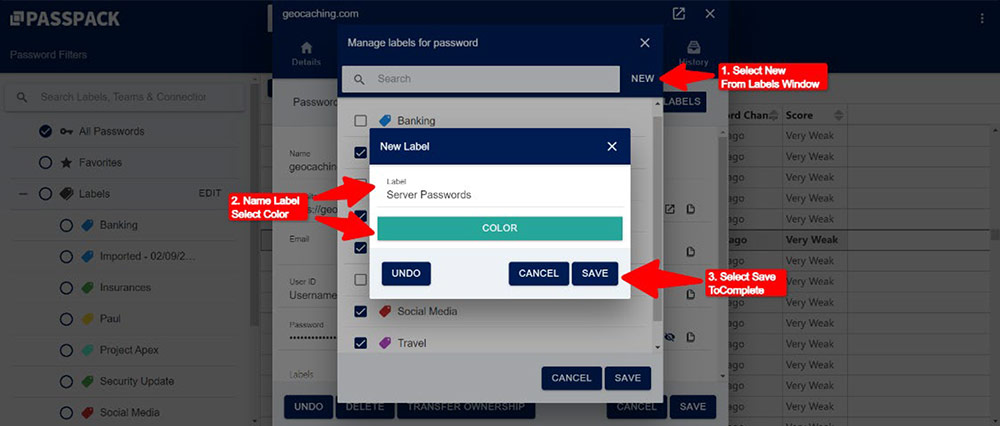 From the Main Password Page, select Labels on the Left Side to Expand the list of labels. Select the Label Name to view Passwords associated with that label.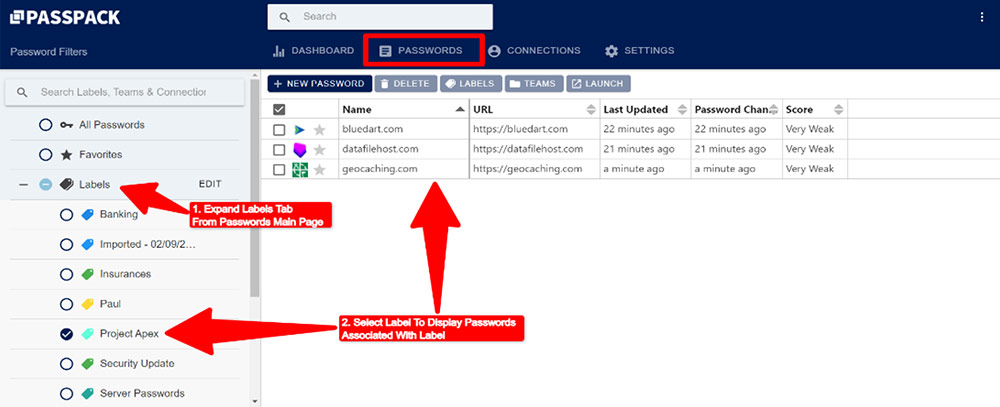 Get Started with Passpack Today