It is easy to import passwords into your Passpack account from most other password managers.
Once you have exported your passwords, typically in .CSV file format, from your old password manager. Please follow these steps to import your Passwords into your Passpack account.
Open Passpack and go to the settings icon in the navigation menu.
Select Import from the sidebar menu.
The Data Order Required for the .CSV file is displayed below.
Select the Select a File to Import button.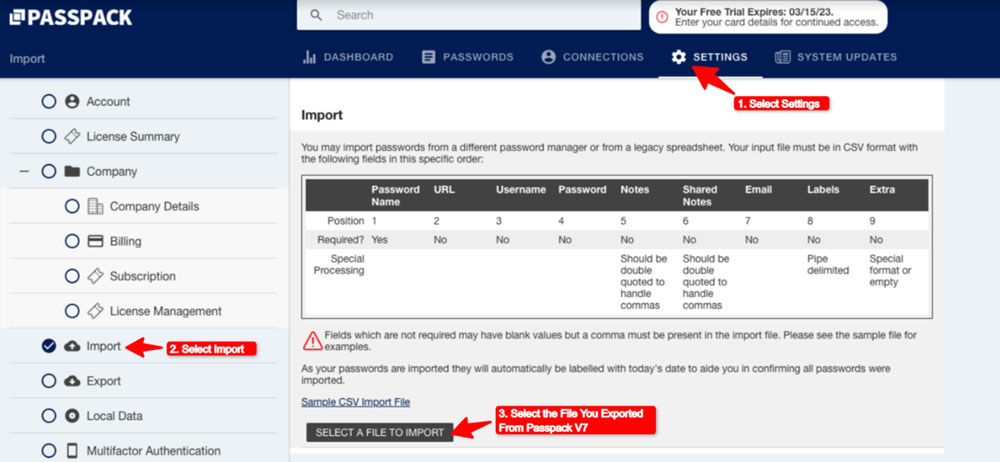 Find the file you Exported, which contains your exported passwords.
Select the file, then select Import Now.
Passpack will now import the passwords into your account. Select the Close button when it has been completed.
A Window will be displayed Select: Goto Passwords
Your imported passwords should now appear in your password list. Passpack adds a label with the date they were imported to the entries so you can easily find the new passwords.
Get Started with Passpack Today