Entering Payment Information In Passpack V10
It is very straightforward to enter your billing information into Passpack.
How To Enter Your Payment Information Passpack V10
Select Settings
Select Company
Select Billing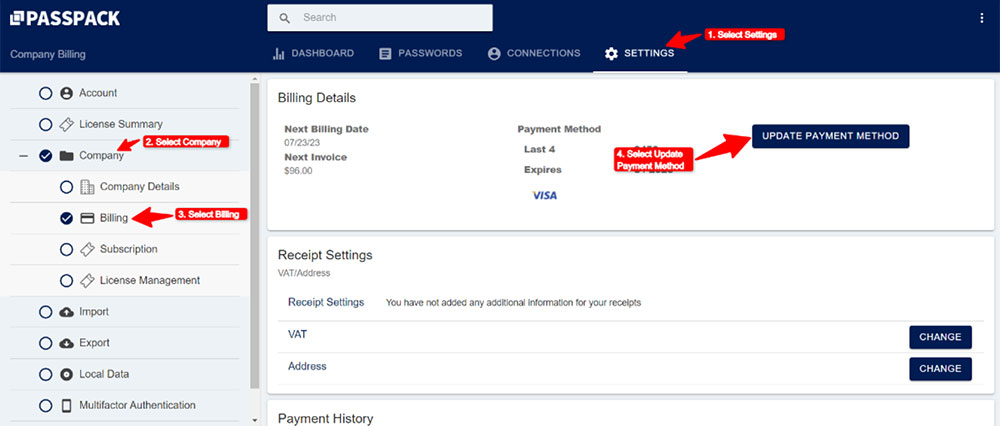 How to Enter Credit Card Details
Update Payment Method
Enter Credit Card Details & Select Update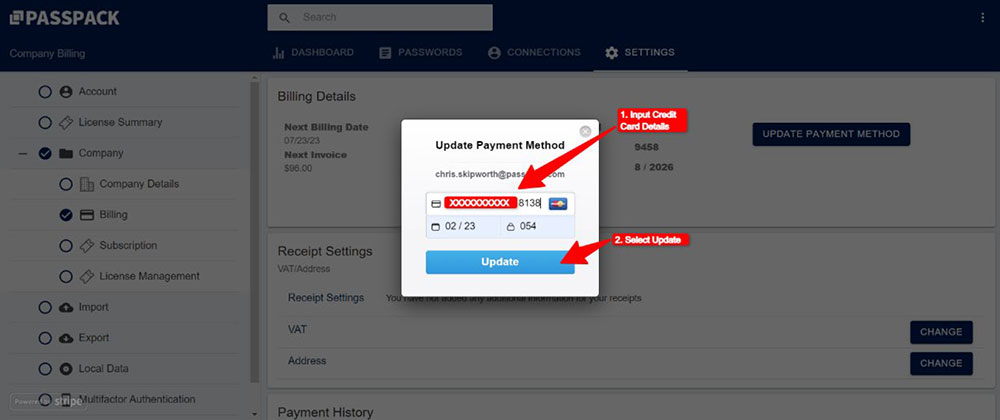 Go to License Management To view Your account. You will be the Owner/Admin of the account, and you can Invite other Team Members if you require to share Passwords with other users. Billing will start at the end of the trial period.

Get Started with Passpack Today